The Saint John River runs through Fredericton, with most of the city's post-war suburban development occurring on the gently sloping hills on either side of the river (although the downtown core is flat and lies low to the river).
The Hartland Covered Bridge in Hartland, New Brunswick, is the world's longest covered bridge, at 1,282 feet long. It crosses the Saint John River from Hartland to Somerville, New Brunswick, Canada. The framework consists of seven small Howe Truss bridges joined together on six piers. Home of the Covered Bridge potato chips.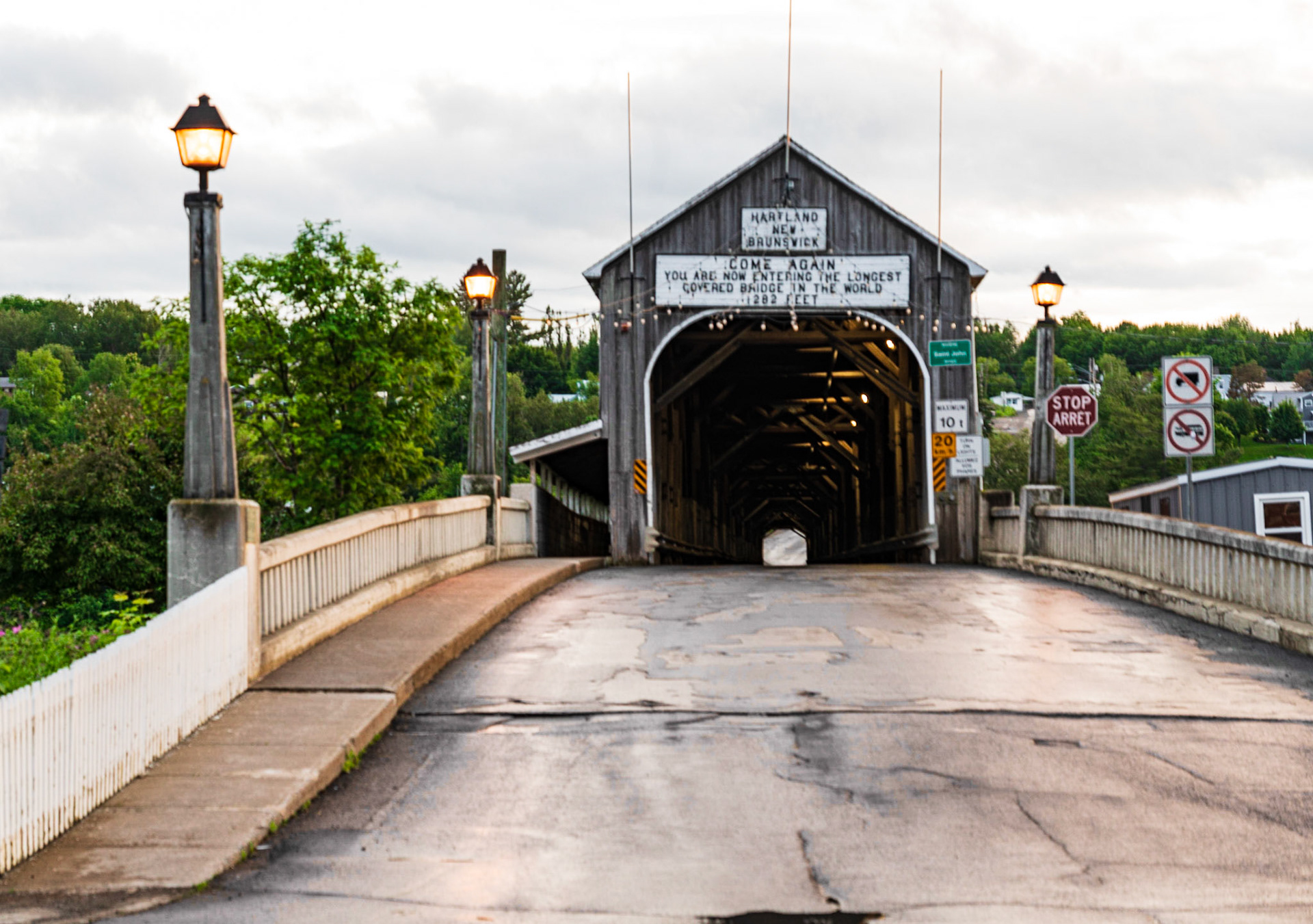 30 min drive to HopeWell Rock
HopeWell Rock, NB
​​​​​​​
It took thousands of years for the sea to carve the famous flowerpot rocks.
The Hopewell Rocks, the world's biggest tides in the Bay of Fundy have caused the Hopewell Rocks to erode in spectacular fashion. Twice a day, the tides flush into the bay, rising as high as 16m, and flooding the base of Hopewell Rocks. During low tide, it's possible to walk directly on the seabed, discovering the flowerpots, archways and other unusual formations.